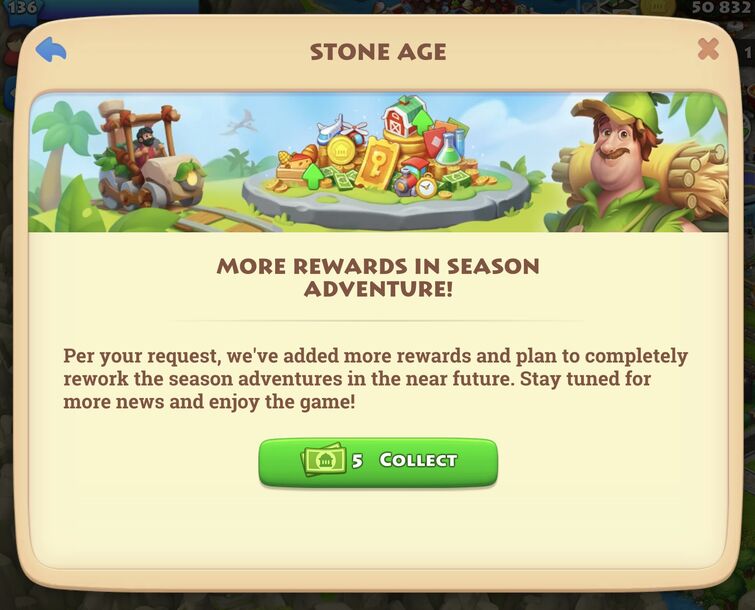 We recently received 5 tcash from Playrix, but there was a message attached...
I started being a bit apprehensive, but decided to change that feeling to complete unbridled curiosity 😋
It all started with Professor Verne, we had to feed critters, make butter products, play HOL, do co-op requests... and as time progressed we ended with upgradable decorations in safe, long list of ever bigger tasks and... well... some unfinished safe decorations that are now forever in the vault never to see the light of day because they are too ugly 🙈🙈🙈
It is worth noting that it was tricky but both Gold Pass buyers and non gold pass buyers were in similar situations and you could get some chat stickers even without Gold Pass.
Then Professor retired and we ended up with Gold Pass events where the biggest point earners are mini game related tasks, and if you do buy Gold Pass you get endless mini games related tasks. Around the same time, co-op chat stickers became items you can obtain only by purchasing Gold Pass. Basically, if you don't purchase it, it is not very likely you will get to the safe and in any case, doesn't even matter because prizes for non Gold Pass owners are nothing to write home about.
Looks like big change is afoot 😋
What do you think will happen?
What would you like to happen 😁