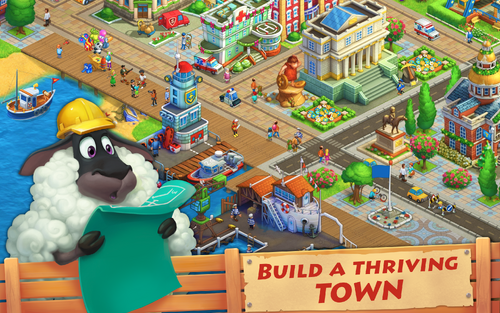 Decorations Introduction
Almost every time you level up or add animals to your zoo there will be some new decorations to buy in the Township Store

. Some of the decorations are free, many can be bought for coins, others for gems and a few for T-cash.
You can earn the Happy Town Achievement for spending coins on decorations.
Tap on any picture to get more information at the Decoration Table by name page.
To hide the decorations legend by clicking on "[Collapse]":
Legend:
Level
Town Level
number of Zoo Animals
Gold League
Silver League
Steel League
Copper League
Wooden League
Obtained
🎁 Prize during an event
🏆 were event personal goal prizes at least once
❤️ could be gifted to friends during a Valentine or Friendship Day event
🛍 were Event Sales at least once
Type
Xp
📐size
★/⭐️ are animated
💧 must be placed on water
⬆/⬆️ are upgradable
♻️ can be changed to other appearances
🚧 are fences or fence-like decorations
🚏 are Town signs
🚫 can't be placed in the zoo
🎄 changes during the winter/Christmas updates
🔼 price increased
🔽 price reduced
Prices are usually the most recent ones.
Town Decorations
These are the standard decorations available to decorate your Town. You can unlock new decorations by levelling up your town.
During the festive period, most decorations are accompanied with a Christmas version, especially trees.
To view all Town Decorations tap "Expand" next to the heading.
All Town Decorations
Zoo Decorations
These are decorations unlocked by adding animals to your zoo. They can be placed anywhere in the Town or Zoo.
There are 76 zoo decorations in total since v6.5.2.
To view all Zoo Decorations tap "Expand" next to the heading.
All Zoo Decorations