Test Groups
Playrix have extended their test groups to brand new players. Level requirements have been lowered for some newly created towns. Crops and Factories times have been increased. Different versions of Events are also distributed into test groups. Additional impacted items are unknown nor how long this will last.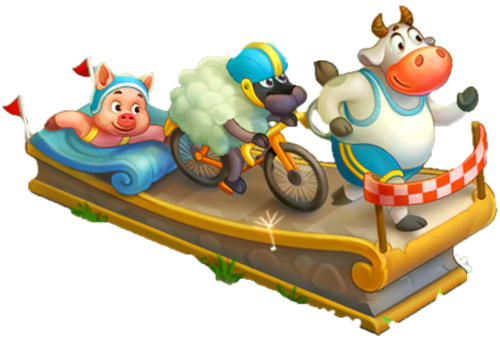 Event Information
Most events are held at the Event Center for players at town level
8 or above. During an event, players can play a mini game or perform in-game actions, or compete with other players to earn a variety of rewards including coins, cash, construction materials, zoo decks, coupons and boosters.

Event Types
Community Events
Mayor's Competitions
Mayor's Events
See the Category:Special Events for a list of these event pages.
Regatta Events
Seasonal Events
Special Offers during Events
Decorations
Legacy Events