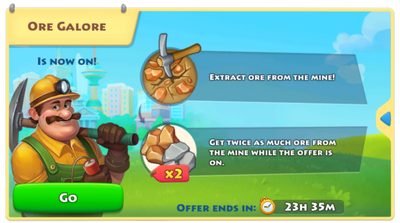 Extract ore from the mine!
Get twice as much ore from the mine while the offer is on.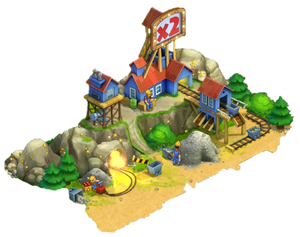 Ore Galore occurs during the Mine Time Event for 1 day, or 2 consecutive or separate days depending on the duration of the event.
These items appear in your game while this special offer is on:
at the mine to show that the materials are doubled.
Preparation Tip
Save tools for one week or more before the event. Avoid regatta mining tasks to save your mining equipment and don't dig in the mine before the event.
Have some ores uncollected. Once this special offer starts, collect them so you earn double.
Event Tips
Event History